Several items are available for purchase.
Click here to contact Shawn for more information.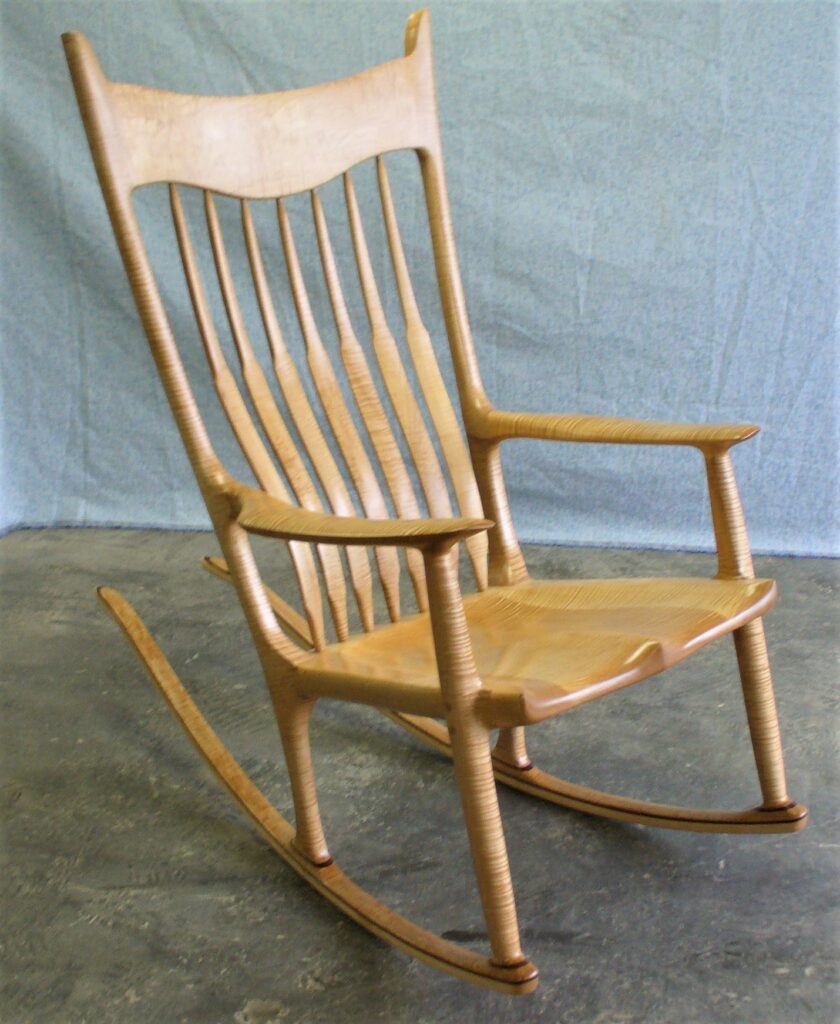 This double-bent rocker is a series of graceful curves, all carved by hand from two-inch stock. No two are exactly alike.
The rocker pictured is shown in hard curly maple.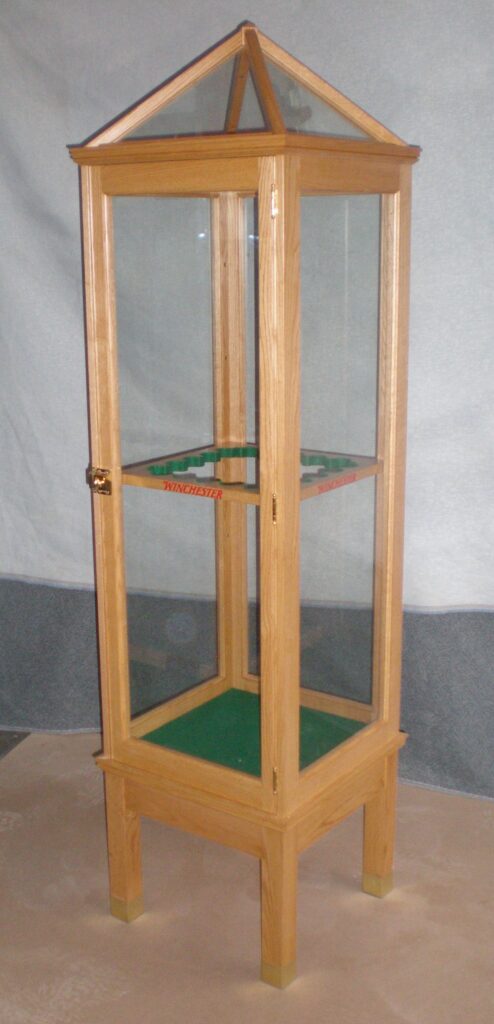 This piece is a replica of a Winchester pyramid gun case, also called a Winchester cathedral top gun case.
The case pictured is shown in oak.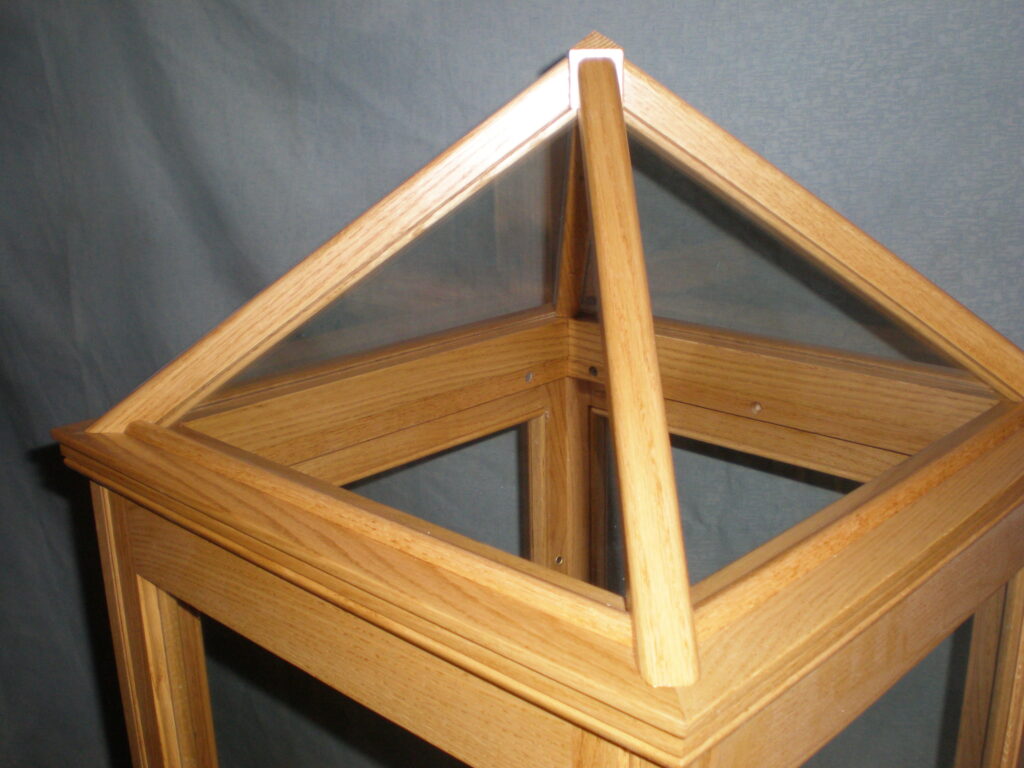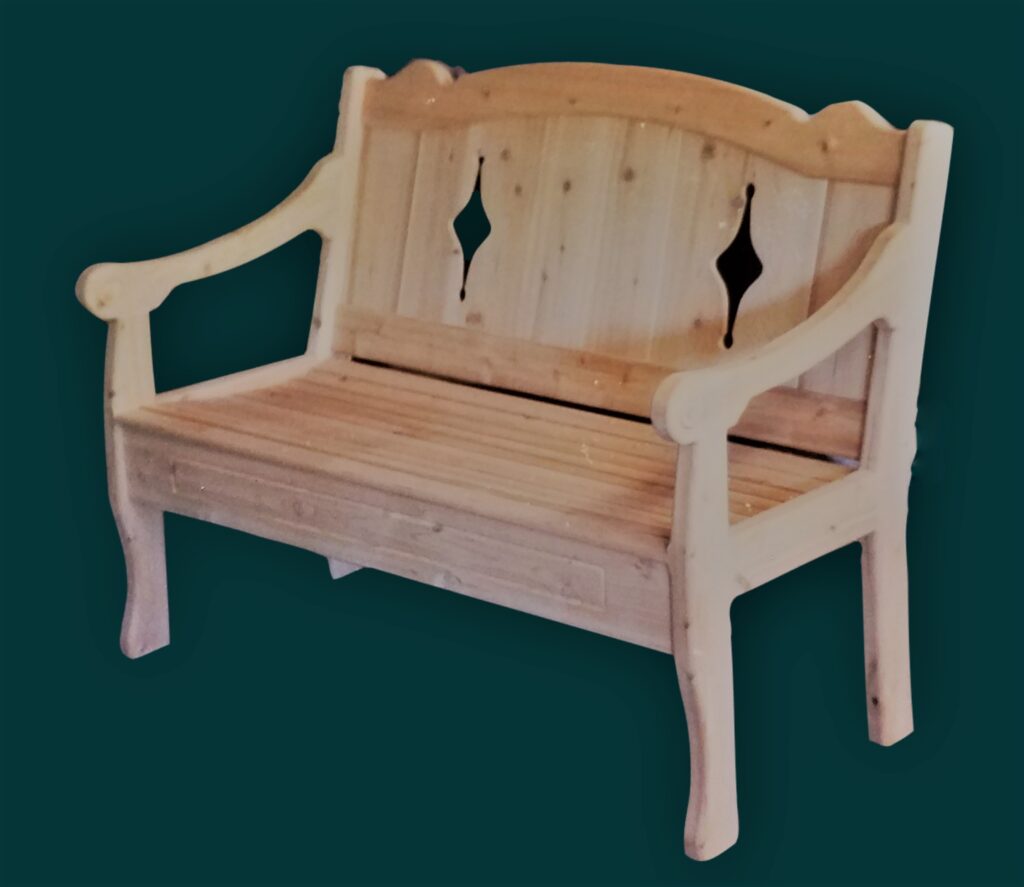 Made of rot-resistant northern white cedar, the curved seat of the garden bench is cozy for two. Unlike modern plastics, the wood resists condensation.
Dimensions: 48 inches wide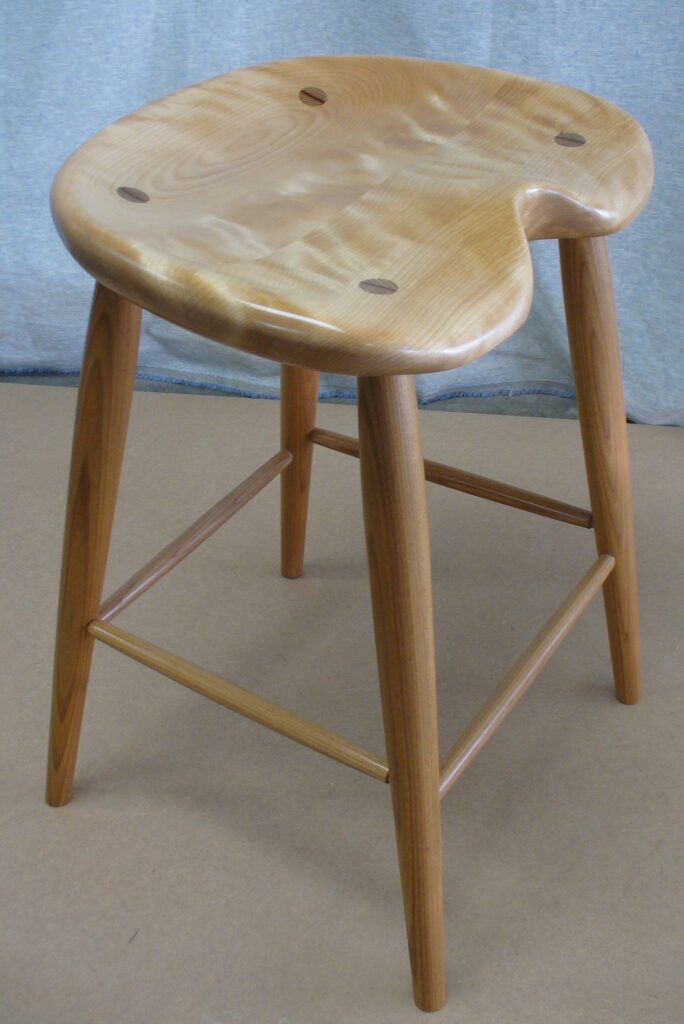 This stool features a comfortably curved tractor-seat style in flame birch with legs created from red elm.
The stool is 25 inches in height.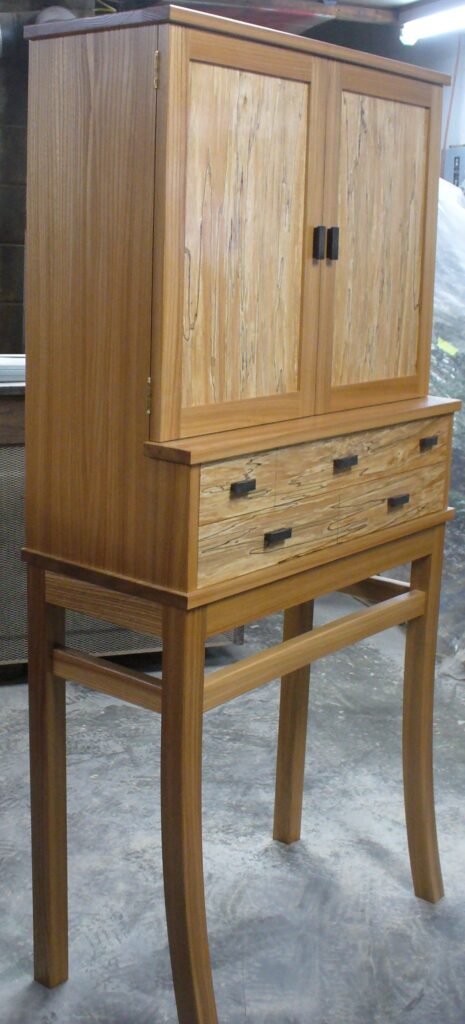 This small, tall cabinet features bookmatched spelted maple panels and drawer front. Nature's rare masterpiece comes alive in the unique grain color and lines formed just before the log decays.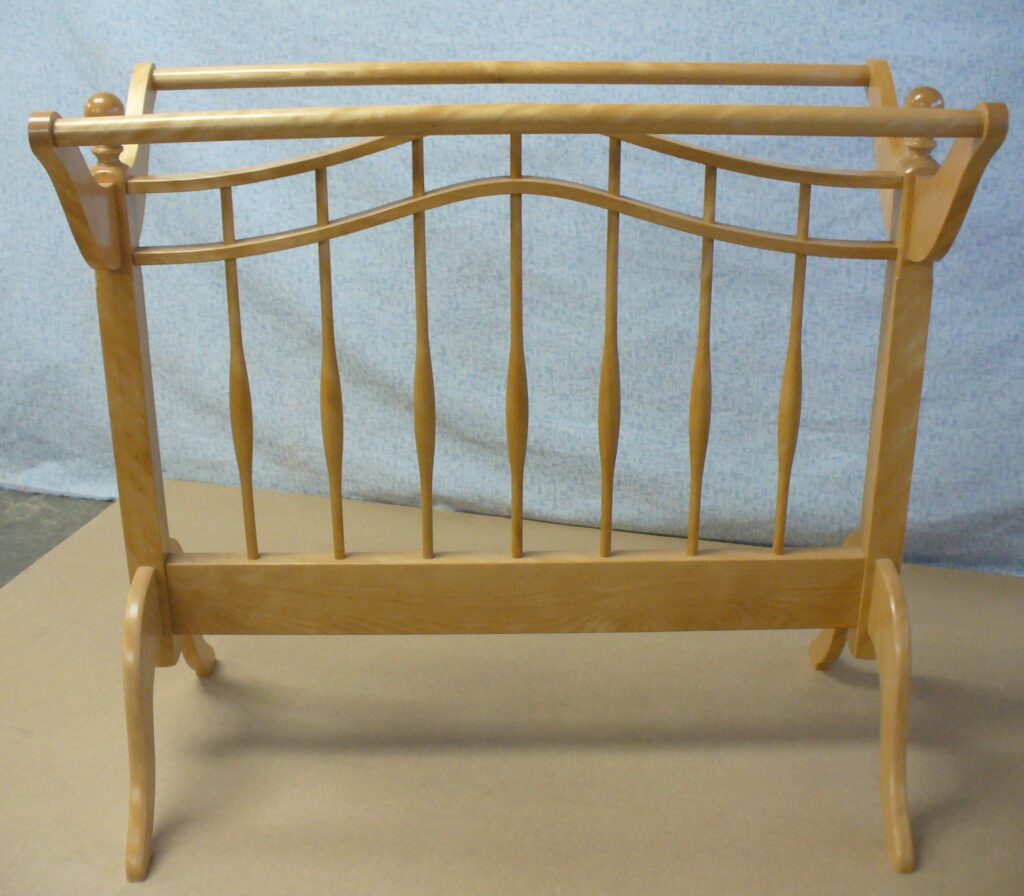 The quilt rack is shown in flame birch. It stands at 33 inches high, with a width of 35 inches and a depth of 17 inches.